About Karen McFarlane Artists Inc.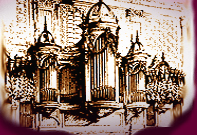 Established in 1921 as the Bernard R. LaBerge Concert Management, this company has been known by five different names, but has continued, uninterrupted, as America's premier management for concert organists for eighty-seven years.  Mr. LaBerge made organ music history in America by touring such great European musicians as Marcel Dupré, Louis Vierne, Fernando Germani, and Joseph Bonnet.  At LaBerge's death in 1952, his secretary, Lilian Murtagh, continued to handle the organ division for what was by then Colbert-LaBerge Concert Management.  In 1962 she purchased the organ division and worked from her home in Canaan, Connecticut, touring – among others – Marie-Madeleine and Maurice Duruflé, Anton Heiller, Jean Langlais and Flor Peeters, until her death in 1976, and it was then that Karen McFarlane took over the management.
During her time as President (1976-2000), Ms. McFarlane expanded the roster of famous names by adding competition winners and choirs.  In 1982, in cooperation with the American Guild of Organists, she began a career development program for the first-prize winners of the National Young Artists Competition in Organ Playing.  Three years later, Ms. McFarlane was the first to begin touring the great British choirs: King's College and Saint John's College, Cambridge; The Cambridge Singers; Westminster Abbey; Winchester Cathedral; Salisbury Cathedral; Canterbury Cathedral; Westminster Cathedral; and the Saint Thomas Choir of New York City.  In 1990 she added the Calgary International Organ Festival to her roster of winners.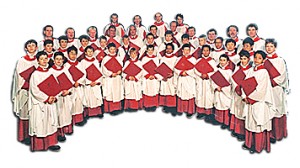 In December of 2000, Ms. McFarlane retired from the day-to-day business of the management.  The new President of the management is John McElliott.